After the release of Fedora 34, I was pleased to see Gnome 40 and all its new features.
For me there is still something I do not understand:
To access the dock I have to go to the hot corner (top-left part of the screen) to show the dash, then move down to access my favorite applications in the dash…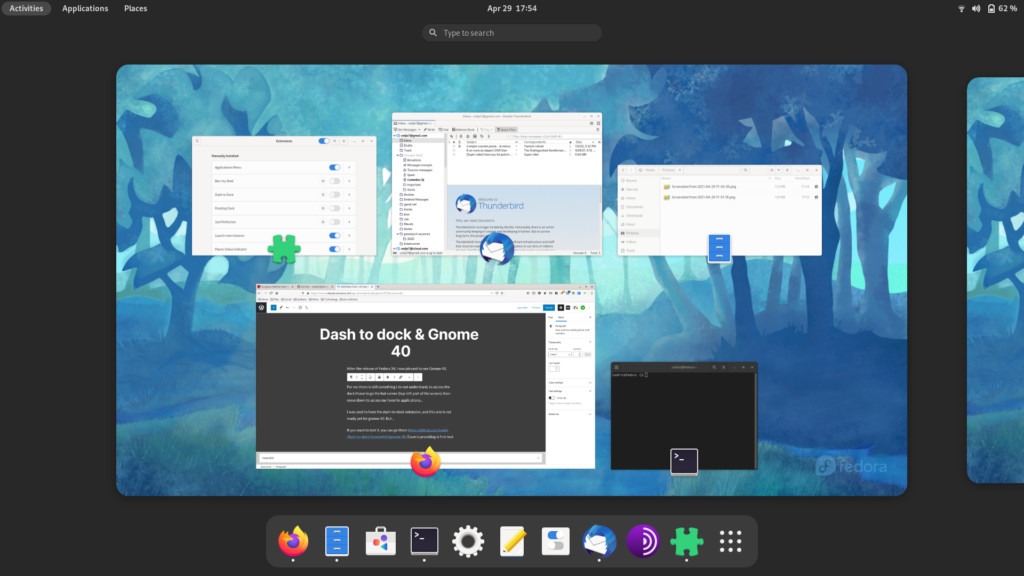 I was used to have the dash-to-dock extension, and this one is not ready yet for gnome 40. But…
If you want to test it, you can go there https://github.com/ewlsh/dash-to-dock/tree/ewlsh/gnome-40. Ewan is providing his first test for dash-to-dock on gnome 40.
download the zip file
extract it to a folder
go to this folder form a shell
type make install
activate the extension
Not all settings are working already but it is already enough to be used and enjoy gnome 40!